2017 // embrace the future, remember the past by eduardo mendieta
Embrace the Future, Remember the Past
Spanning 30 feet in length and 5 feet in height, the mural depicts the communal past, present, and future while making a hopeful statement about diversity, peace and love.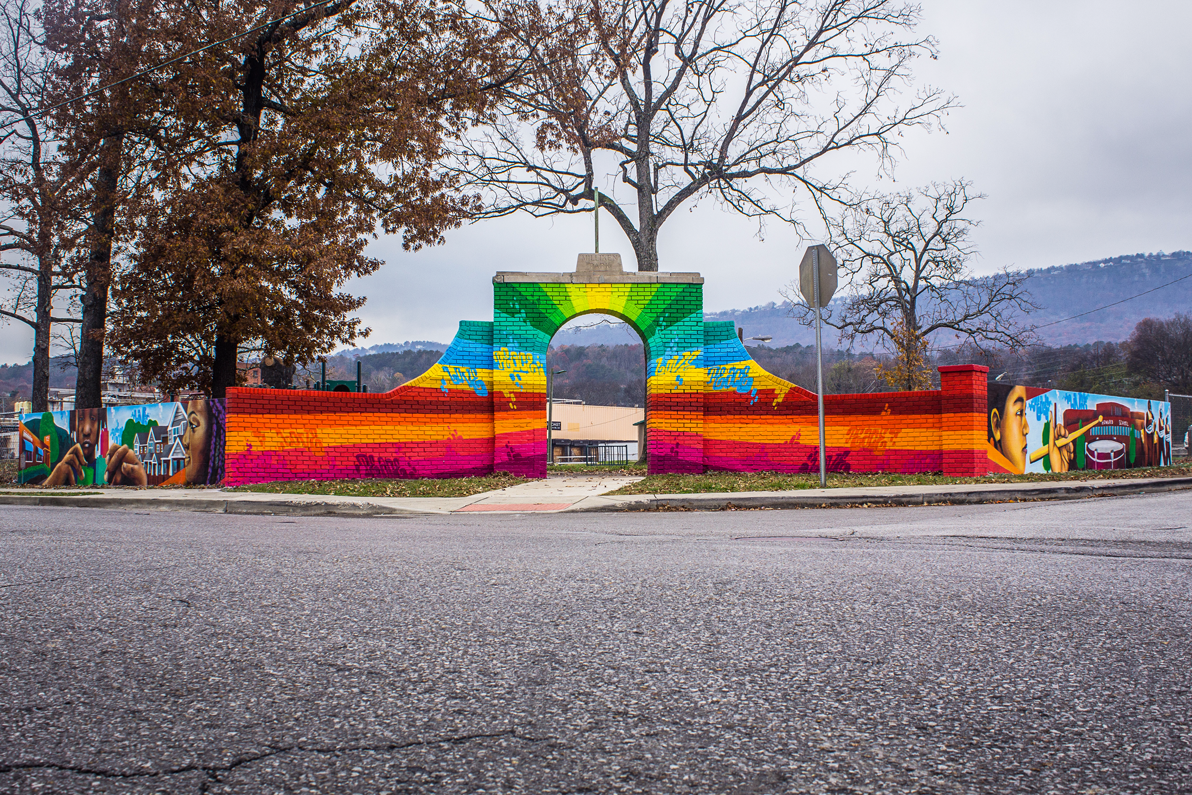 The artwork's focal point is a bright rainbow of colors bursting forth from the historical arch with each adjacent wall depicting significant local landmarks from Oak Hill's past, present, and future. The "past" wall contains a memory of historic W45th street once a bustling main street for the Oak Hills community. The "present" murals shows a child with building blocks, symbolizing the importance of today's youth building our future. Finally, the "future" mural imagines what hopes and dreams could be achieved by the neighborhood children as depicted by a child reaching out to touch a flower and colorful images of play. Hidden throughout the mural are messages of "peace" and "love" signifying the communities hope for the future of their neighborhood.
The Milliken Park Mural provides a dynamic visual anchor for the Oak Hills and Alton Park community. This public artwork is another successful project of Chattanooga's Art in the Neighborhoods program and was made possible by the generosity of the Benwood Foundation, Footprint Foundation, and City of Chattanooga.
Eddie Mendieta has been dabbling in fine arts, graffiti, and graphic design throughout his career, creating innovative, dynamic work.  He has accomplished several large scale murals in South Florida, as well as shown his artwork in numerous exhibitions. Other achievements include his being chosen out of 46 artists to paint two large scale murals for the XLVI Superbowl Indianapolis Mural Project and his 6 story-tall mural in Baton Rouge that graces the front of the Baton Rouge Mentorship Academy. He is honored to contribute a memorable mural to the City of Chattanooga and the Oak Hills community.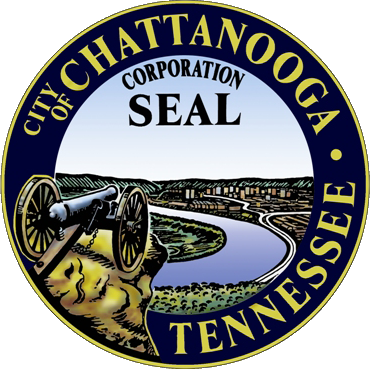 Public Art Chattanooga
(423) 643-7823
publicart@chattanooga.gov
Visiting Public Art Chattanooga around the city? Tag us @publicartchattanooga!