We have a number of public art projects in the planning process in neighborhoods throughout the City.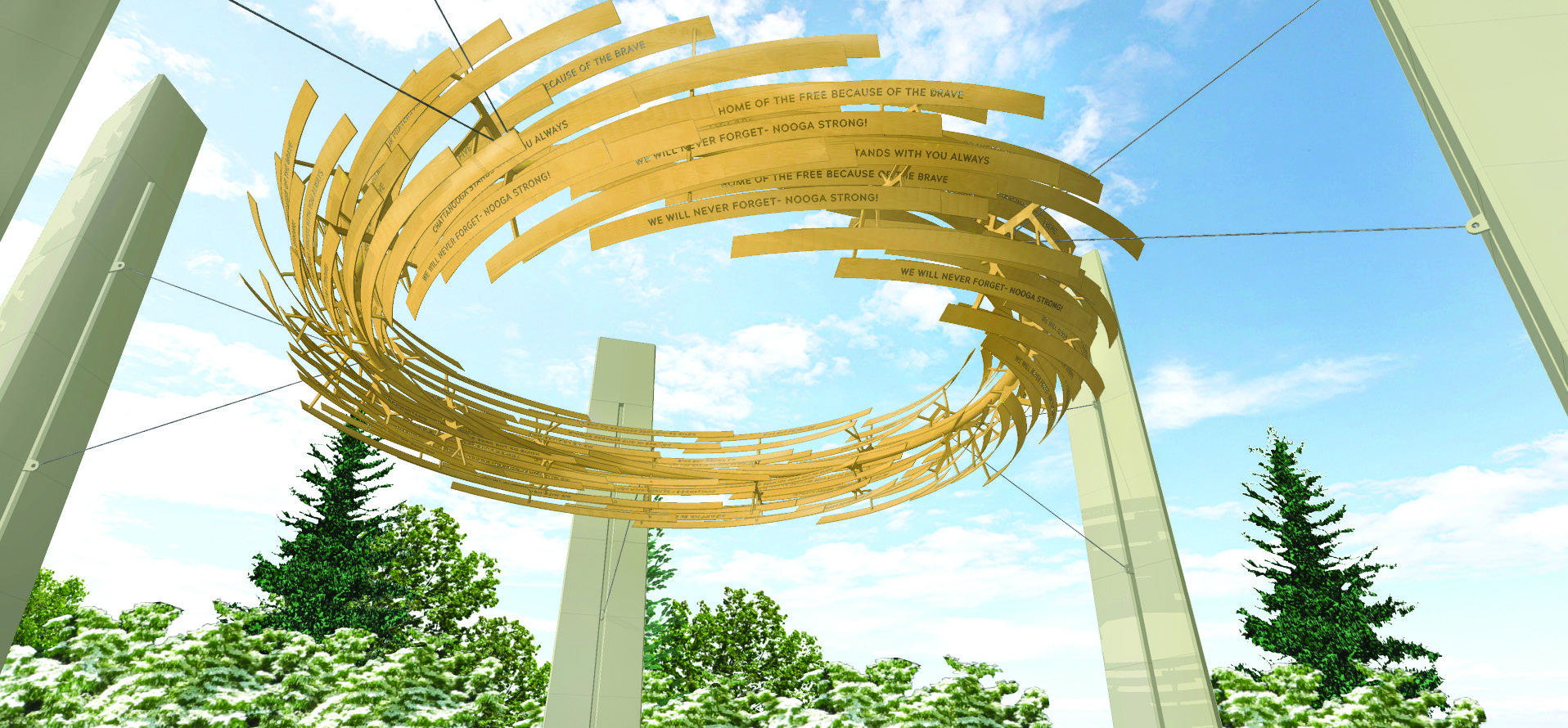 Wreath of Honor
Designed by Allbritton and Lee, Wreath of Honor memorializes the five men who lost their lives during the July 16, 2015 tragic shootings.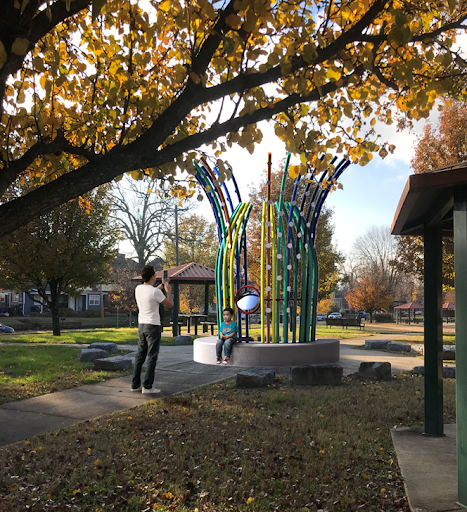 ART IN NEIGHBORHOODS: RE: Pete
Sculptor Randy Walker is currently in the fabrication process for a piece to enrich Tatum Park in the Highland Park Neighborhood. Read More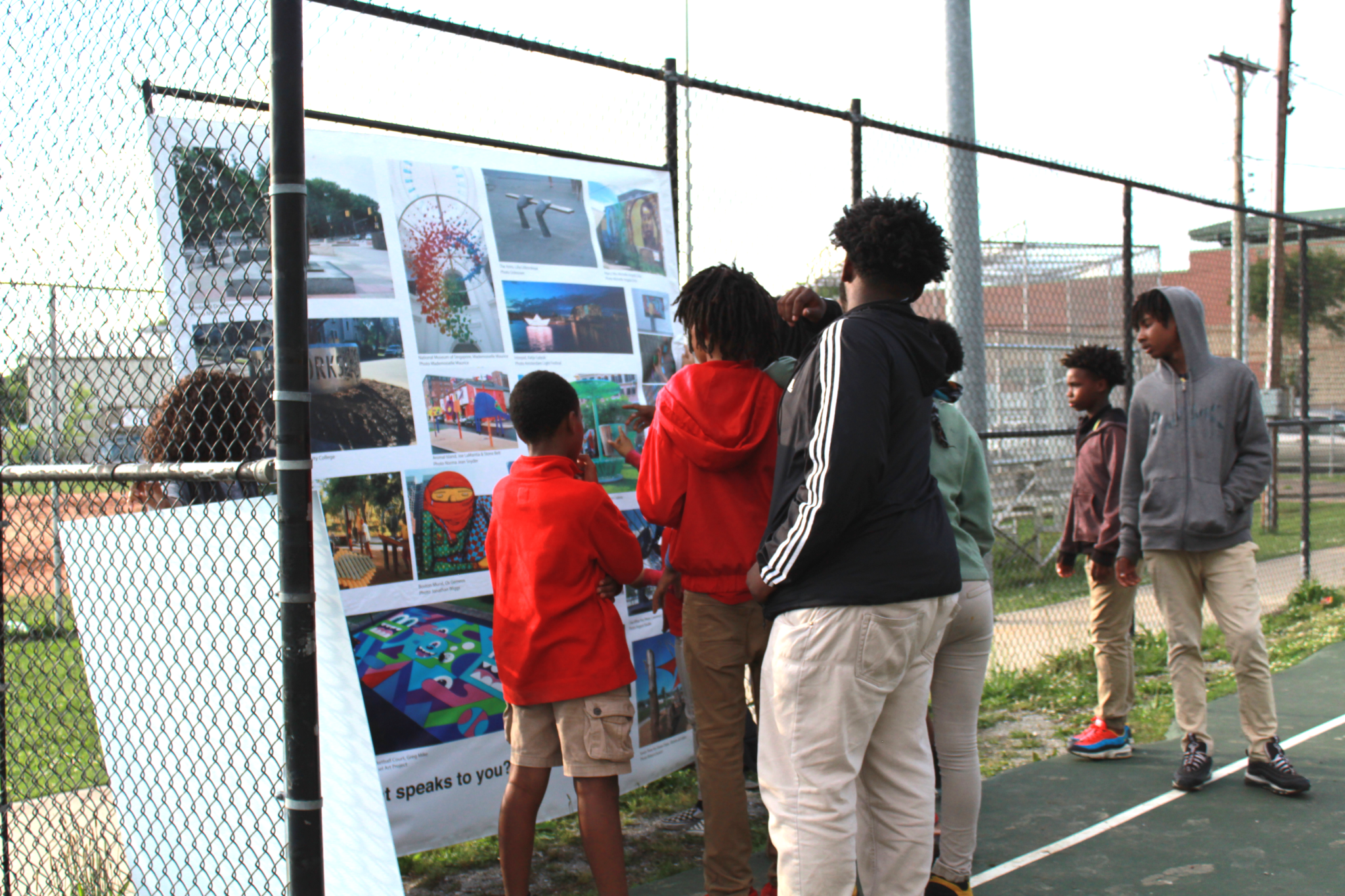 East Lake Public Art Project
ELLA Chattanooga is a community based arts organization in East Lake that uses the power of language and arts to help people connect and express themselves. They are working as Creative Strategists to inform a public art piece in East Lake.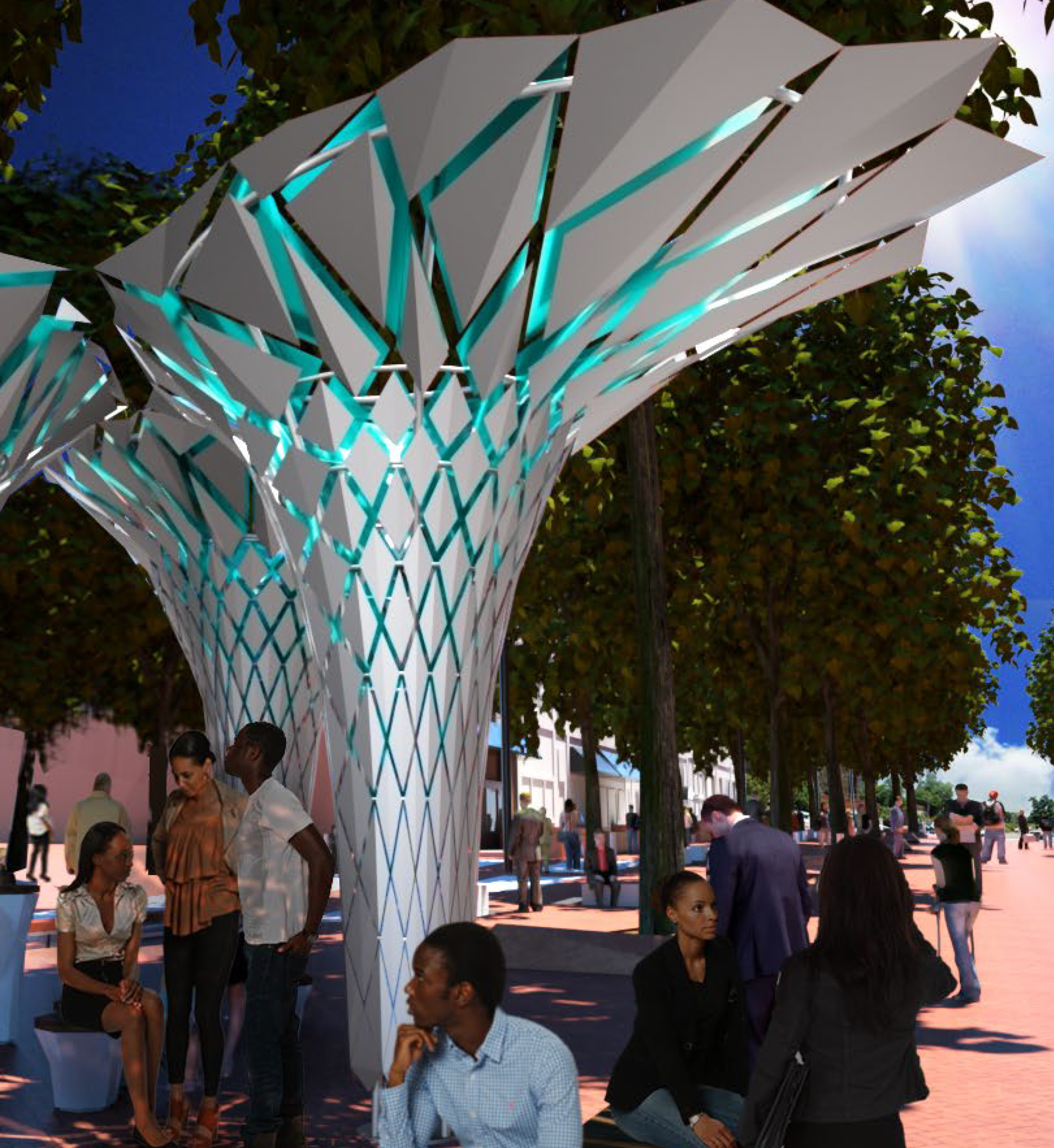 Radiance
Radiance will be a dramatic sculptural shade canopy. Fostering pedestrian interactions, the artwork will also establish a lively collective focal point for the Innovation District. 
Read More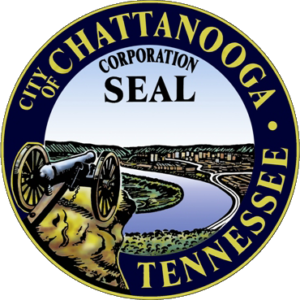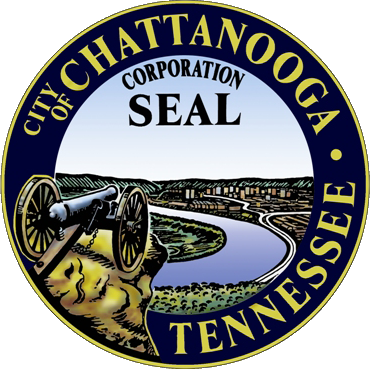 Public Art Chattanooga
(423) 643-7823
publicart@chattanooga.gov
Visiting Public Art Chattanooga around the city? Tag us @publicartchattanooga!