Public Art Chattanooga has established policies and procedures for any unsolicited donations, loans, or exhibition proposals for the following reasons:
Maintain the quality of the public art collection.
Ensure that artworks are sited to the most suitable locations.
Establish that there will be funds to protect, maintain, preserve, and conserve works of art on public property.
Evaluate works for quality, safety, durability, and maintainability.
The Public Art Commission (PAC) is responsible for reviewing all gifts, loans, and public art exhibitions proposed by individuals, organizations, and neighborhood and community groups.
Public Art Proposal Process
You can propose a project on City property as an individual or group. Once you've considered the idea or space in which you are interested for the project, you can begin the process of talking to neighbors and community members that would be impacted.
As you develop your idea, consider reaching out to:
Public Art Chattanooga at 

publicart@chattanooga.gov

Art funders

Local businesses

Nonprofits

Anyone with a stake in the project
We want to have a clear understanding of what you want to propose. Please fill out the online application to propose both short and long-term public art and design projects on City of Chattanooga property. Keep in mind that unsolicited proposals must be fully funded.  All applications will be reviewed by the Public Art Commission at our bi-monthly meeting. Meetings are held at 1:00PM on the 4th Thursday of every other month (Feb, April, June, Aug, Oct, Dec) in the City Council Conference Room (1000 Lindsay St, Chattanooga, TN 37402). We generally ask that applications be submitted two weeks before a scheduled PAC meeting, and six weeks before the proposed start date to allow us time to process the request and work with other departments for permissions.
Email publicart@chattanooga.gov to have your project added to the PAC's agenda.
You'll need to include:
Project description with installation and maintenance details

Address or google map link, if you have a specific site in mind

Photos or sketches of the proposed project, if relevant

Description of the artist selection process

Resumes for all artists involved

Any letters of support or permission

Budget and funding plan

Clear time-frame for installation

End date and plan for removal or maintenance.
QUESTIONS? Email us at publicart@chattanooga.gov.

TIP: When writing your project description, look at the Public Art Commission's review guidelines. 
Permanent (18 months or more lead time)
If this is a permanent project, we will reach out and help you write a Request for Qualifications and continue with the City's permanent art process.
Temporary (less than 18 months lead time)
If this is a temporary project (sited for over twenty-four hours up to 2 years) we will follow up with you if we have any additional questions. We'll also let you know about any City permissions that apply to your project, including:
Special events permit

Public safety permit

Insurance requirements
Checklist for permanent public art process
(Start this process 18 months or more in advance of target project installation date)
Open Call to Artists RFQ

Form an artist selection panel of 7 - 9 public art and design experts, community representatives and/or stakeholders (

one should be PAC representative)

Choose 3 artists
Develop Proposals (Artists should be paid for proposals)

Present at Open Community Meeting

Artist Selection Panel chooses an artist
PAC approves artist selection with community input

Finalist receives comments from PAC board and enters process of design iteration
Finalize the details

Funding, Budgeting, Insurance, Permits: Special Events, and Public Safety
PAC reviews at bi-monthly meeting
Good to go!

Develop and install your project
Ready to get started? Fill out the application today!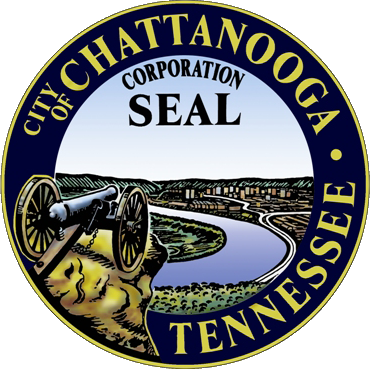 Public Art Chattanooga
(423) 643-7823
publicart@chattanooga.gov
Visiting Public Art Chattanooga around the city? Tag us @publicartchattanooga!