2017 // resurgence: a statement of celebration by albert paley
Resurgence: A Statement of Celebration
Painted in polychrome, these two gateway sculptures compliment each other at the Blue Goose Hollow Trailhead bordering the Tennessee River.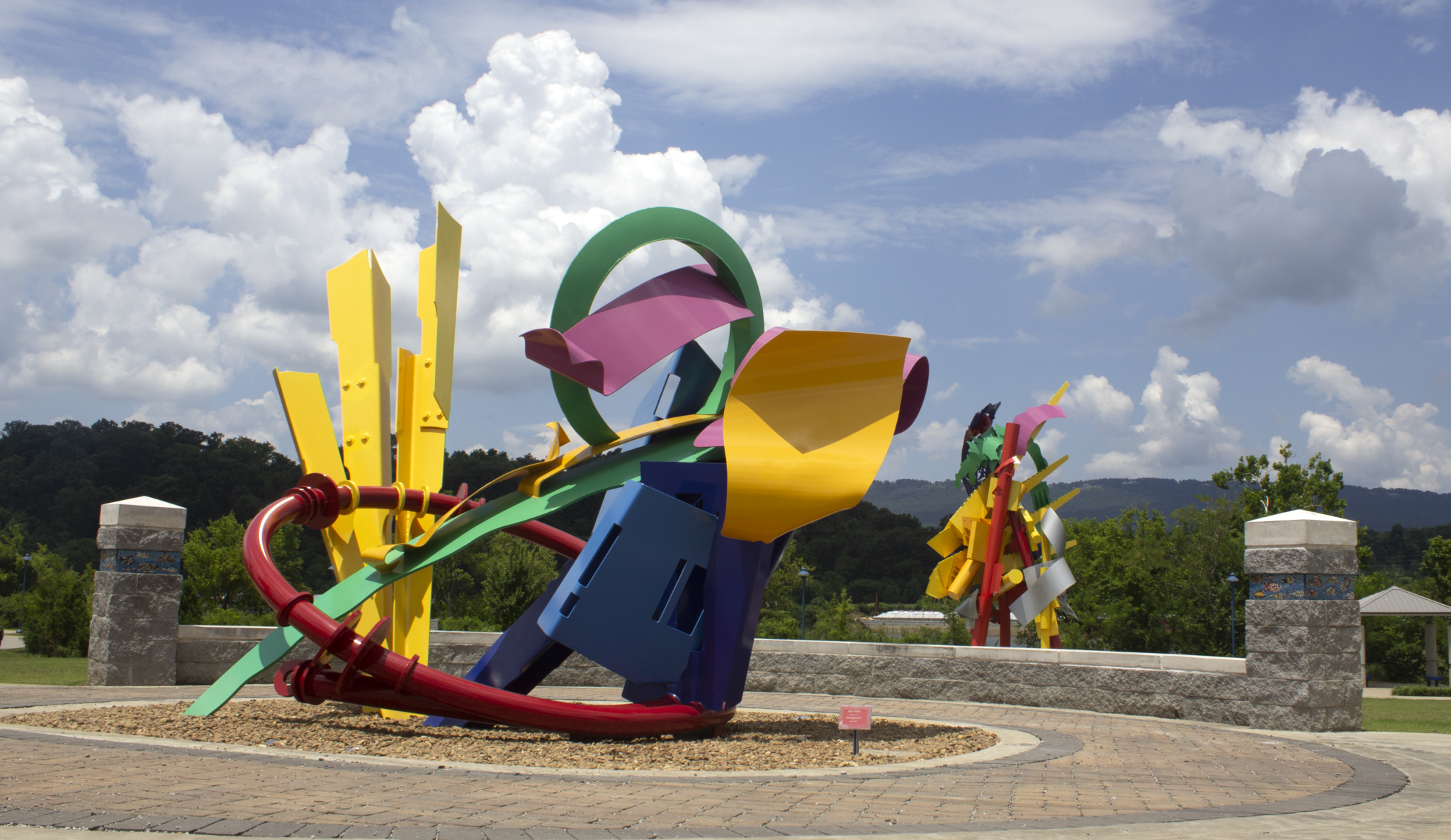 Resurgence: A Statement of Celebration is a material representation of Blue Goose Hollow's industrial past with a symbolic and dynamic reach towards the future, creating an iconic presence on Chattanooga's west side.
The smaller sculpture in the installation, which is 14 by 14 feet, is located at the east entrance to the Tennessee River Park, greeting visitors as they approach the Riverwalk from the parking area. The larger, monumental sculpture, which is 50 feet tall and 18 feet wide, is located along the Tennessee River, acting as a major landmark and drawing park visitors' attention to the stunning panoramic views of the river and adjacent hills. The project was generously supported by the Lyndhurst and Benwood Foundations.
Albert Paley is an American modernist metal sculptor. Initially starting out as a jeweler, Paley has become one of the most distinguished and influential metal-smiths in the world. His sculptures can be seen throughout Chattanooga, including the Hunter Museum of American Art, as well as internationally. Paley is the first metal sculptor to receive the Lifetime Achievement Award from the American Institute of Architects. He currently lives and works in Rochester, New York with his wife, Frances.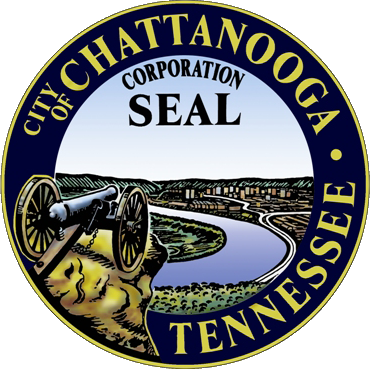 Public Art Chattanooga
(423) 643-7823
publicart@chattanooga.gov
Visiting Public Art Chattanooga around the city? Tag us @publicartchattanooga!