2018 // see me shine! by greta mclain
A bright future for East Chattanooga families and children
The Eastdale Neighborhood is a recipient of an Art in the Neighborhoods Program grant and has worked to bring a public artwork to East Chattanooga in 2018. The Wilcox Tunnel Project aims to create large, vibrant murals on either end of the tunnel connecting the communities in the surrounding area.
McLain's mural revolves around the theme of a bright future for East Chattanooga families and children. The design incorporates both ends of the tunnel to celebrate the neighborhood and will feature portraits of children from the local community.
The West Tunnel Entrance mural includes three main visuals: family and the home, sun textile patterns, and a young female child. The first visual depicts largechands encompassing the family and their home as a symbol of protection. Next, McLain includes traditional African textile patterns to show pride in past culture and the goals of the future. Finally, the artist's includes a portrait of a local child with arm outstretched and the words "See me shine!  The addition of this portrait and words speaks to the limitless potential of the youth in the community.
The East Tunnel Entrance mural also has three visuals of children, butterflies, and cloth textiles. McLain incorporates several portraits of community children playing, jumping rope, and studying in school to symbolize the celebration and success of the youth in the community. Featured around and even attached to the children like wings are butterflies, symbols of the possibility for transformation. The artist also includes traditional African textile patterns to connect the designs of both tunnels and continue the theme of pride in culture.
Greta McLain is a 2D artist based in Minneapolis with over 10 years of experience creating community-based murals that enrich empty spaces and bring residents together. Her work can be seen around the United States and internationally with projects in Saint Paul, Memphis, Philadelphia, Argentina, Mexico, and France. McLain has studied past and present mural techniques that she uses to artistically match a neighborhood's history and interests. The artist is a founder of the Good Space Mural Studio in Minnesota where she continues to bring communities and public art together.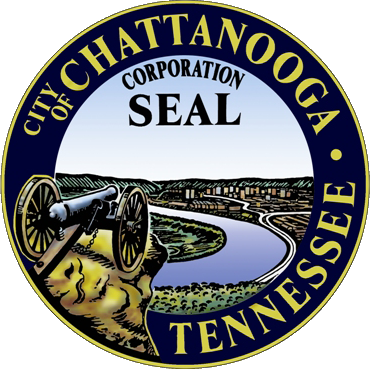 Public Art Chattanooga
(423) 643-7823
publicart@chattanooga.gov
Visiting Public Art Chattanooga around the city? Tag us @publicartchattanooga!