ART IN NEIGHBORHOODS: Tatum Park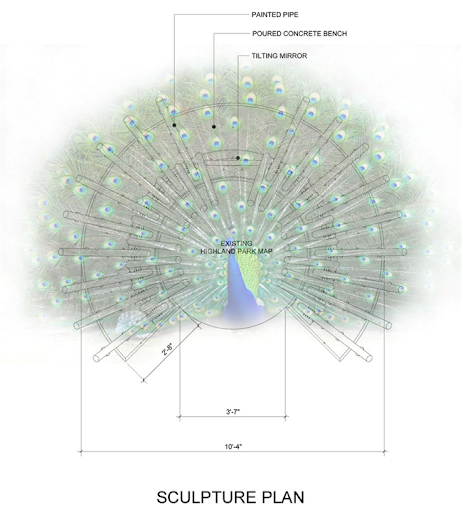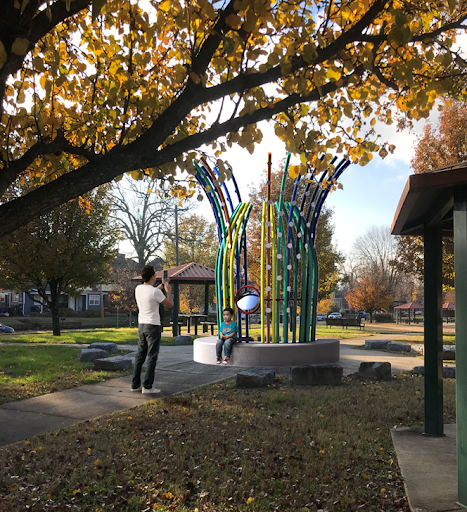 Public Art Chattanooga and the Highland Park Neighborhood Association announced a national call (RFQ) in January 2018 for an artist to create a public, permanent art installation that will activate and animate Tatum Park in the Highland Park neighborhood.
Sculptor Randy Walker was selected as the artist for the project and began the fabrication process following extensive input from the Highland Park neighborhood as to the design.
Highland Park is a vibrant, close-knit neighborhood where people of varied backgrounds and lives come to make their homes. re: Pete is a public artwork inspired by the strong connections that Highland Park residents share. This spirit of connection is perhaps nowhere more joyfully embodied than by Pete, an itinerant peacock who made Highland Park his home roaming the neighborhood making unexpected appearances. Sightings of him, posted online and shared by residents, transcended age, politics, and the day-to-day matters of life.
Pete, as a peacock, holds both promise and mystery. Will we glimpse the colorful, radiant geometric patterns he conceals in his feathers in a majestic outward display, or will they remain inward and hidden from view? re: Pete celebrates color, pattern, and connection by reinterpreting elements of a peacock into a work of interactive art that provides a focal point for Tatum Park, the neighborhood's central outdoor gathering place. Located at the intersection of the park's main axes, re: Pete symbolically embraces the existing cast bronze neighborhood map medallion with a concrete bench and footing for colorful metal pipes that rise fourteen feet in the air. Alternating inwards and outwards, these pipes, or feathers, simultaneously suggest an intimate space to stand within and expansive space to move out toward. Mirrored surfaces adorning the inside and outside of the sculpture create reflections of the park and the viewer. A central, double-sided convex mirror, or "eye" can be tilted by users to reflect and distort the sculpture and surroundings. Seen from various angles, the entwined pipes will overlap.
This project is generously supported by the Benwood Foundation and Footprint Foundation.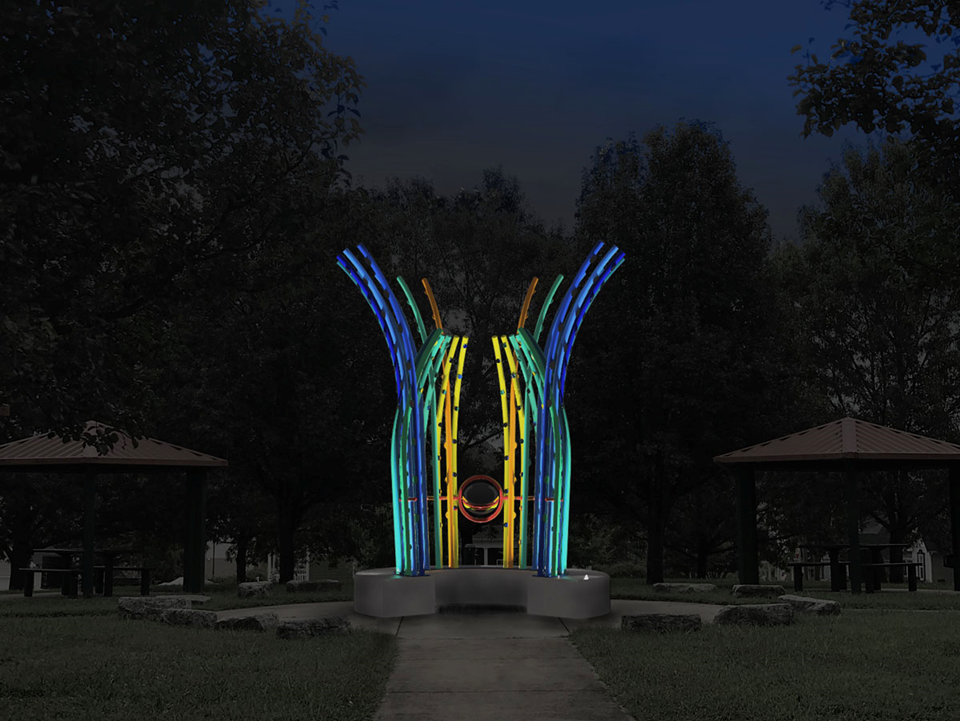 About the Artist: Randy Walker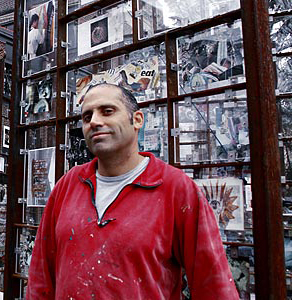 Sculptor Randy Walker. Photo by Tesha M. Christensen.
Originally educated as an architect at the University of Oregon, Randy Walker is a practicing public artist based in Minneapolis, MN. For the past decade, he has focused his artistic energies on creating large-scale sculptural work in the public realm that engages the sites, contexts, histories, and communities within which he works.
Formally educated as an architect, his work is consistently spatial in character, revealing familiar forms and spaces through experiential installation.
Randy has completed both temporary and permanent commissions in Minnesota, Wisconsin, Michigan, Arizona, Pennsylvania, Georgia, and New Mexico. He has received grants from the Pollock-Krasner Foundation, Forecast Public Art, McKnight Foundation, and is also the recipient of five Artist Initiative Grants from the Minnesota State Arts Board. His public work has been recognized nationally by the Americans For the Arts Public Art Year in Review in 2005 and 2012.  He has also completed teaching residencies and seminars that address the art-making process as it relates to the public realm; in addition to, arts residencies at The Science Museum of Minnesota, The Wormfarm Institute in Reedsburg, WI, and Western Michigan University's Sculpture Tour.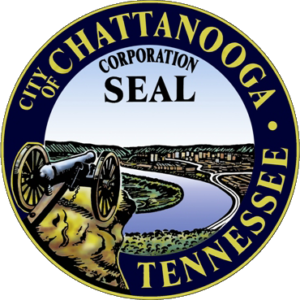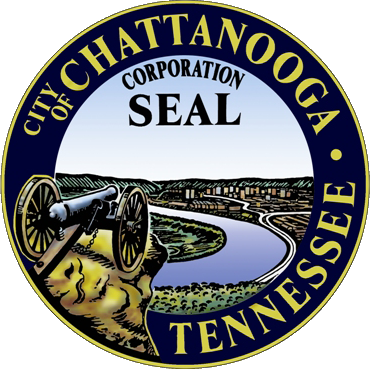 Public Art Chattanooga
publicart@chattanooga.gov
Visiting Public Art Chattanooga around the city? Tag us @publicartchattanooga!