Artist in Residence Program
DEADLINE: OCTOBER 18, 2019 at 11:59 PM EST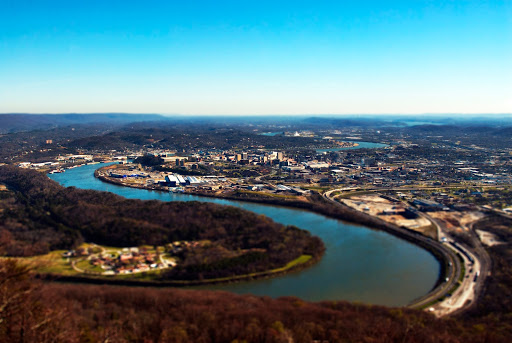 City Artist Part Time Salary: up to $25,000 non-exempt/temporary for one year with an option for a second year

Creative Project Funding: up to $25,000 upon project approval
Public Art Chattanooga (PAC) is delighted to launch our City Artist Program. Partnering with the Chattanooga Department of Transportation (CDOT), we are seeking artist applications to join City of Chattanooga staff and partners as the inaugural City Artist, an artist-in-residence embedded within city government to incorporate artistic vision and creative process in the early planning stages of City projects and systems.
The City Artist program is intended to provide opportunities in city government for early to mid-career artists with a desire to stretch and challenge their artistic practice, and work closely with the community. The program builds on the legacy of Chattanooga as a City of Creators, and it demonstrates the power that every Chattanoogan has in shaping the future of our city. Incorporating artists and artistry in a variety of disciplines into city government inspires creative thinking and generates authentic conversations with the community, transforming the way City government responds to the needs of Chattanoogans. The City Artist will have significant experience in the arts and/or community development, and will be able to apply their creative process to various systems and projects within city government. A wide range of artistic methods, media, and outcomes are possible, including art installations, performances, publications, video and/or storytelling. It is a one-year, part time position with the option for a second year extension. The City Artist will work 20 hours per week within PAC, CDOT, in studio, and in the field engaging the community. As a part-time employee, the City Artist is not eligible for City of Chattanooga benefits.
CDOT has identified opportunities for artists to transform potential projects and systems to better serve residents. The City Artist will work with PAC and CDOT to determine their creative project and scope of work within one of the following potential project areas:
CDOT POTENTIAL PROJECT AREAS
1.  Public Engagement
CDOT believes that considering the needs of the communities we serve is essential to providing a safe and efficient transportation network. Meaningful, proactive public engagement is vital to planning and building our transportation network with communities across the City. CDOT strives to empower all staff to engage the public and plan for engagement in all projects, yet still has room for improvement in terms of reaching and hearing from the people most impacted by our work. The City Artist can bring creative approaches to strengthen CDOT's engagement efforts and expand our resources and tools.
2. Traffic Calming and Roadway Safety Initiatives
Ensuring that Chattanoogans can travel safely on our streets, no matter how they choose to travel is essential to the work of CDOT. Our existing safety initiatives are not able to implement improvements in all parts of the city where they are requested or needed. The City Artist can work with city staff and our partners to reimagine safety initiatives and come up with creative ways to enhance safety on all of our streets.
3. Wayfinding
CDOT has implemented limited pedestrian and bicycle wayfinding campaigns to encourage more walking and biking in the downtown area. CDOT will be developing programs for neighborhoods across Chattanooga to implement wayfinding campaigns. The City Artist can offer creative approaches and help expand the definition of wayfinding to include access, learning, and connections to destinations for underserved and underrepresented communities.
CITY ARTIST POSITION DESCRIPTION

The City Artist's responsibilities shall include:
Conduct research to understand the assigned City department it's projects, procedures, and the community it serves.

Meet regularly with the City Artist Team and assigned department staff.

Collaborate with City staff and partners to identify opportunities for creative projects that meet the needs of Chattanooga residents.

Implement creative projects as approved by the department head; and if required, the Public Art Commission.

Provide feedback on; and recommendations about, the City Artist position and program.

Assist with documentation and reporting on the City Artist position and creative projects.

Participate in presentations to the community and community events.

Provide written assessments, recommendations and reports.
City of Chattanooga employees are required to live in the State of Tennessee. Chattanooga area artists are strongly encouraged to apply. Must possess at least two years of professional artist experience; as well as at least two years of professional experience in a relevant field, such as the arts, community development, public administration, urban design, planning, architecture, sociology or anthropology.  A Bachelor's  degree in any of the following areas is preferred: fine arts, performing arts, creative writing, art therapy, art education, public art, community arts; and other arts related disciplines.
Fluency in Spanish is a plus.
Artists should be able to apply their experience and creative process to various systems and projects within city government.
Knowledge of issues such as arts and cultural planning, arts and land use planning, creative mapping and data presentation, transportation, sustainability, resiliency, public safety, social equity, or public health may be beneficial. 
Willingness to participate in municipal processes pertaining to arts and cultural activities in public places; demonstrated interpersonal communication and public presentation skills, collaborative and self-motivated.
Ability to work effectively with socio-economically diverse communities.
PAC will work with the City Artist to contract with an established, mid to late-career artist with significant experience in artist led engagement, social practice and/or creative placemaking within institutional contexts. The selected mentor should meet the needs of the City Artist by fostering specific skills, broadening their artistic practice, and/or expanding their community engagement tactics.
The City Artist Mentor's scope of work will include:
Establish goals of the mentorship with the City Artist, PAC, and CDOT
Meet with City Artist in person at least four times per year
Schedule regular phone calls with City Artist

Participate in a collaborative public event/ workshop or community engagement activity with the City Artist

Offer advice as needed to support the City Artist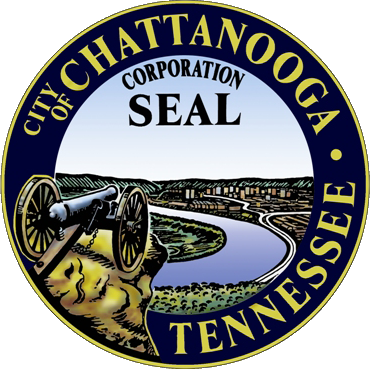 Public Art Chattanooga
(423) 643-7823
publicart@chattanooga.gov
Visiting Public Art Chattanooga around the city? Tag us @publicartchattanooga!