East Lake Public Art Project
with ELLA Chattanooga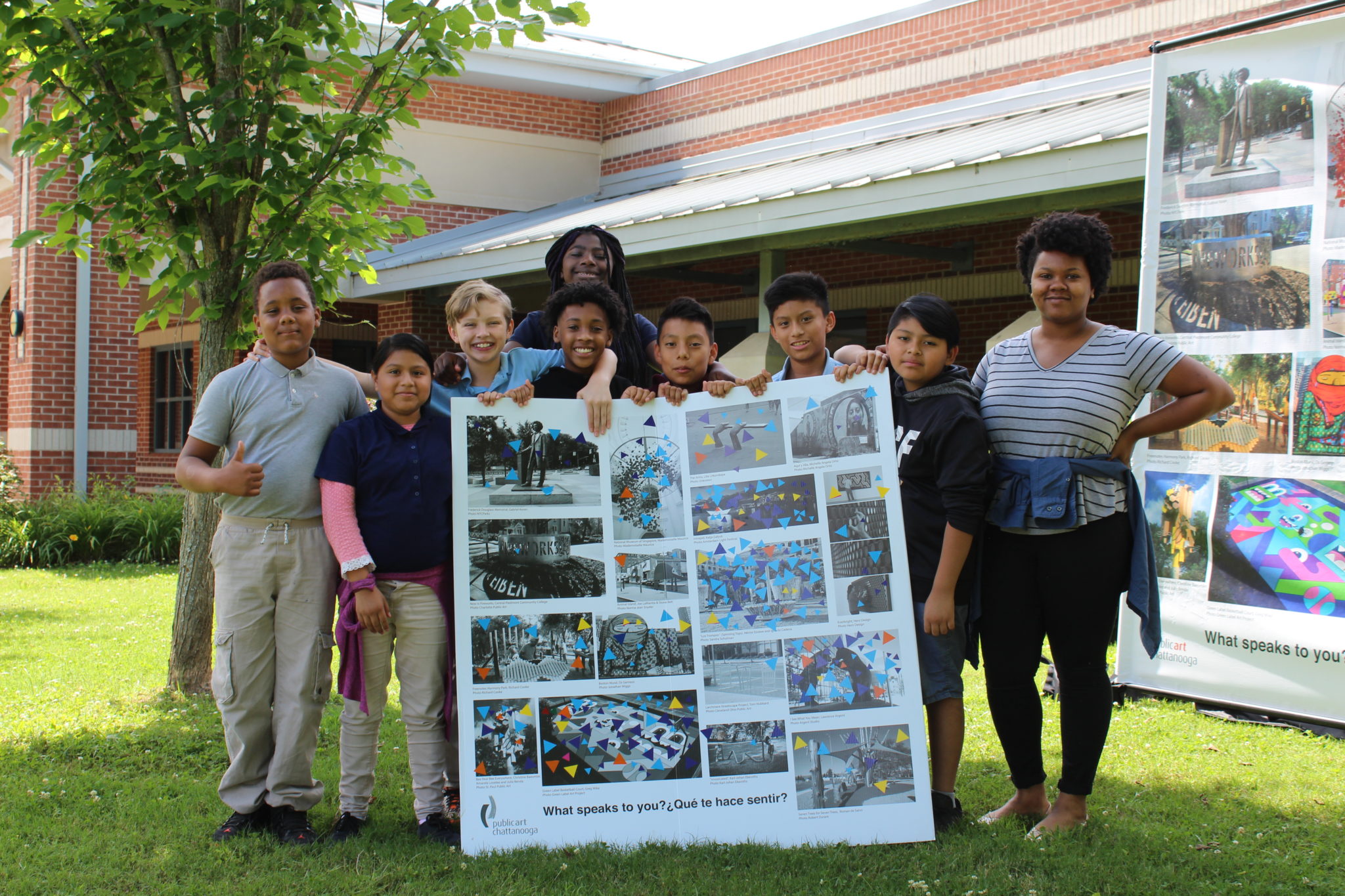 East Lake is a culturally diverse community with a broad range of arts in the neighborhood.  ELLA Chattanooga is a community arts organization in East Lake that uses the power of language and art to help people connect and express themselves through story sharing community projects and events.
The City of Chattanooga is currently investing in capital projects in various phases of completion throughout the East Lake community, which include the renovations of East Lake Park and the East Lake Youth and Family Development (YFD) Center. Public Art Chattanooga will align with these investments by installing a public artwork at both locations. 
PAC is partnering with ELLA Chattanooga's leadership, Jazmine LeBlanc and Audrey Menard, to work as Creative Strategists and lead creative engagement activities at the YFD Center, schools, convenience stores, laundromats, and other community events, designed to encourage East Lake residents to participate in the visioning, theme and location of the piece. East Lake Park renovations were complete in early 2020 and the YFD Center will be complete in early 2022. As such,  PAC will be continuing work with ELLA Chattanooga to inform the public artwork designs in 2021.
Community Engagement Activities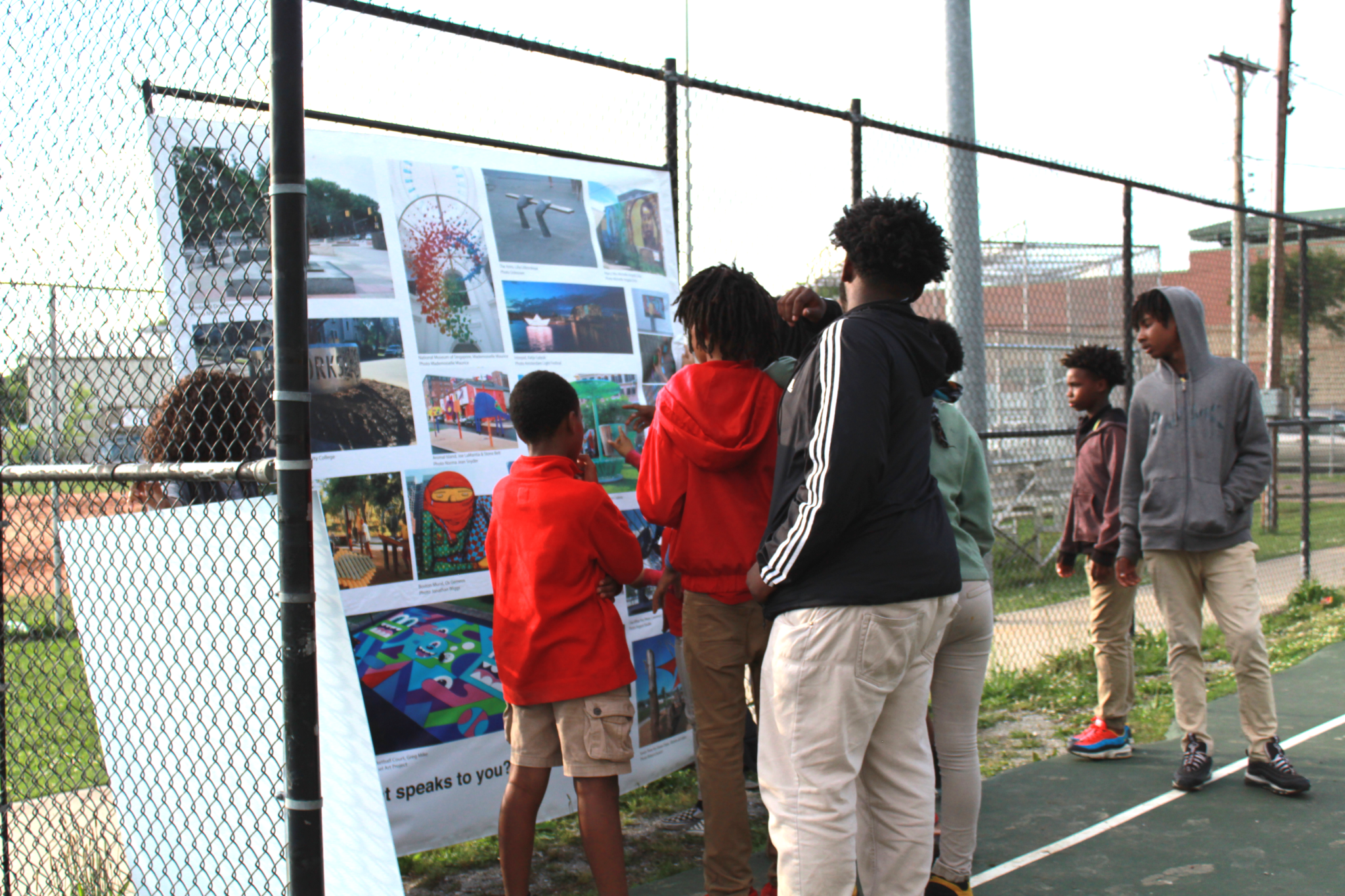 PUBLIC ART BOARD
A 82"x 82" Public Art display board with 20 public art examples traveled throughout the community to prompt initial conversation, feedback and learn more about public art preferences.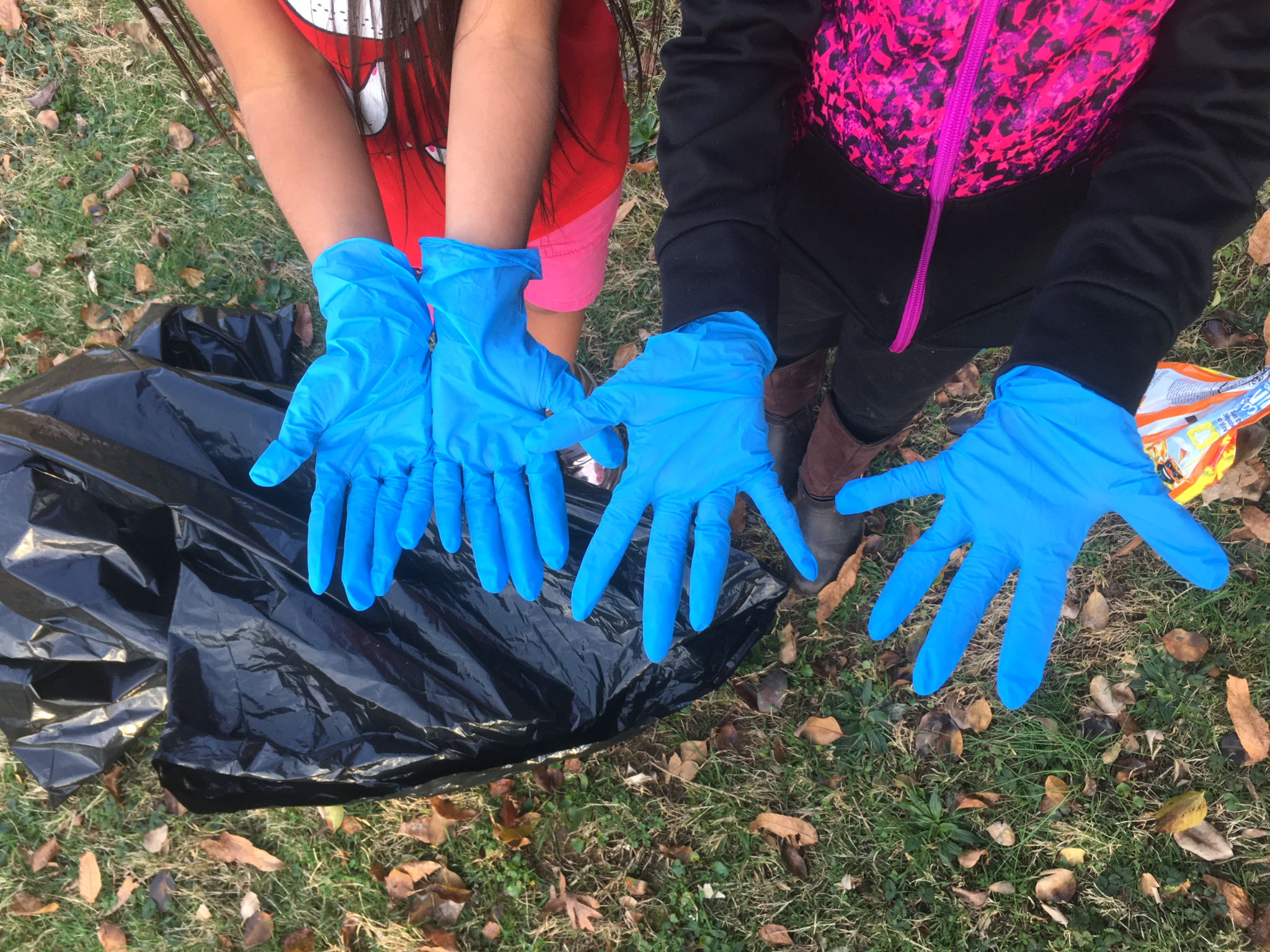 SOUND OF CLEAN
During a five-day series of trash cleanups, the ELLA team recorded and discussed sounds associated with the neighborhood.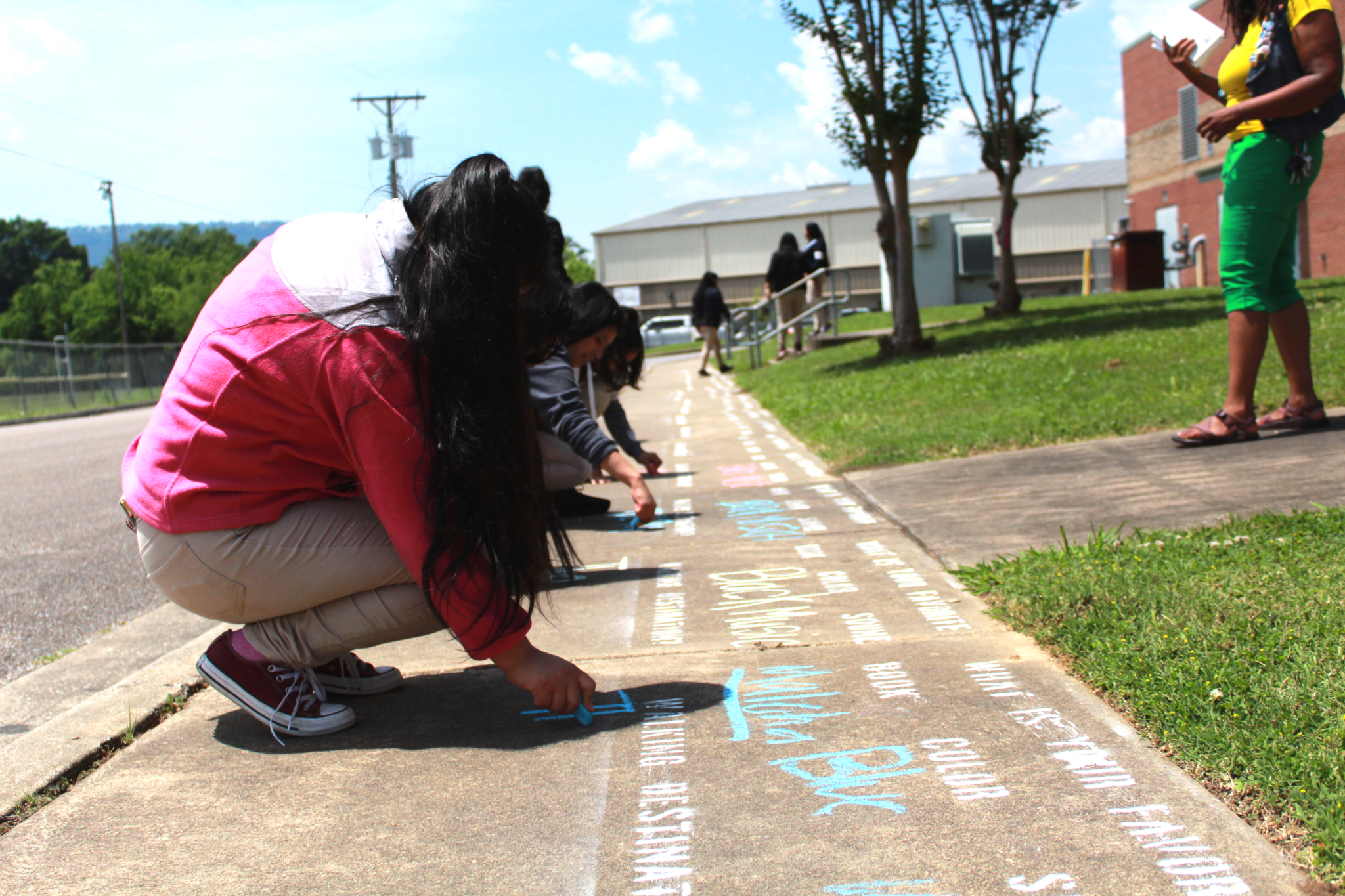 SUCCESS PATH
Based on the work of artist Candy Chang, Success Path is  a community engagement path constructed with stenciled  questions regarding children's hope and dreams links East Lake Academy and East Lake Elementary. Children chalk in their responses along the success path so that one can continue to answer the questions.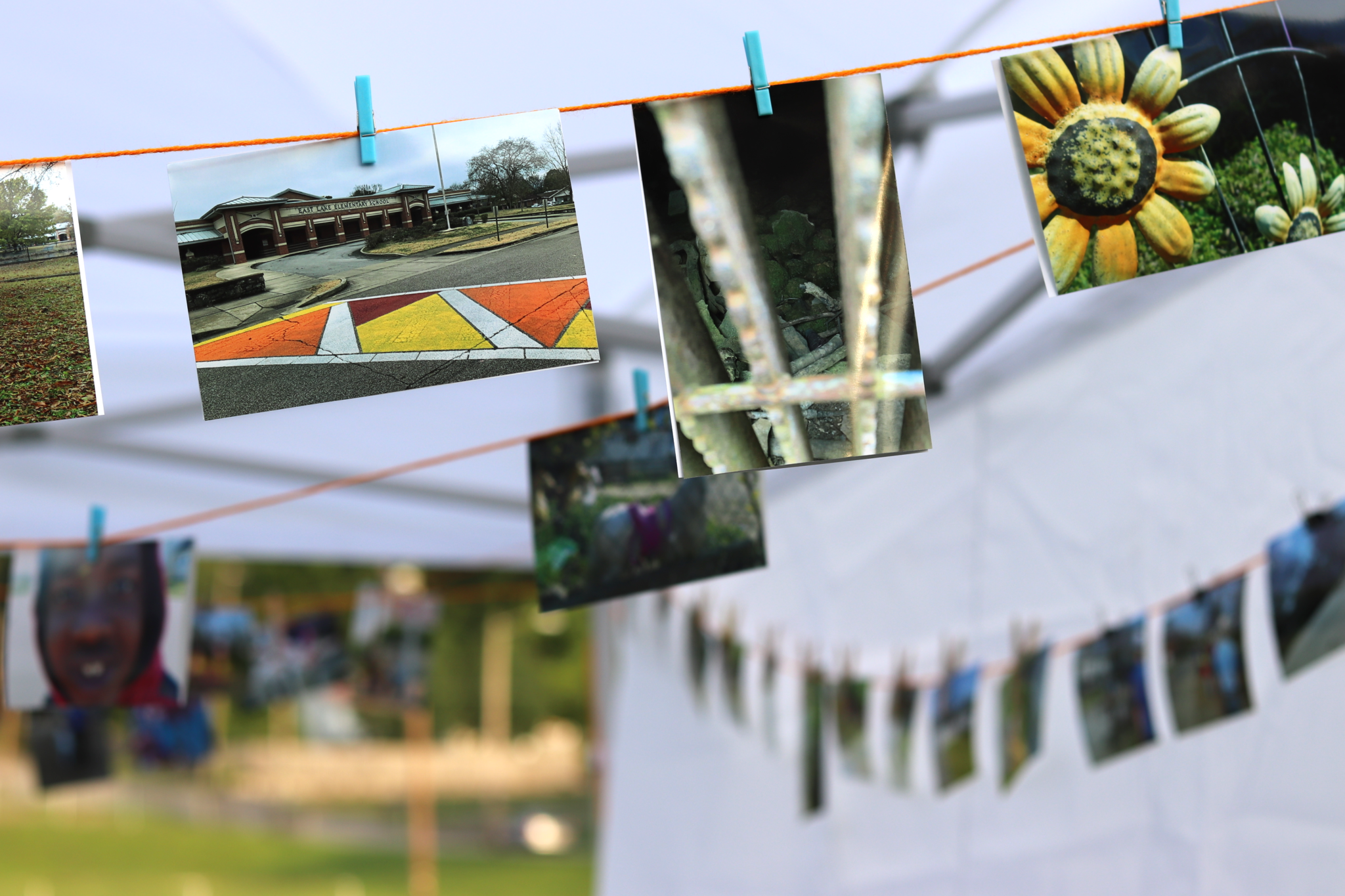 EAST LAKE GALLERY
A gallery of photographs, videos, and multimedia artworks created by residents throughout these engagement efforts.
SOUNDSCAPE
A percussion instrument was fabricated from trash materials sourced during the "Sound of Clean" clean-ups. The soundscape piece premiered in celebration of Music Music Day on June 21st. 
SOAP BOX
Soapbox is a mobile, elevated platform providing the opportunity for a community member to respond to a public art prompt. If the participant allows, their responses are recorded.
ELLA Chattanooga Leadership
JAZMINE LEBLANC - Executive Director

Jazmine LeBlanc is Executive Director and Co-Founder of ELLA Library, an organization born from experiences as mothers and an intense love of community in East Lake, Chattanooga, Tennessee. Motivated by her love of her children and books, Jazmine has become an "artivist" in her city using art as a medium of social change.

Jazmine is a self proclaimed 'story-sharer' who believes that language is fundamental to art, stating "Stories, like people, take different forms — how we present ourselves and perceive other people through our words shapes our reality." Her goal is to connect people with the form of story sharing that works best for them. If you don't know where or how to start telling your story, she'll connect you with the perfect book, artist, or tool to get you going.

On the rare occasion when she takes a break, Jazmine finds respite in working with natural fiber-based textiles. She's currently in the market for an extra hackle and comb — if you happen to have one collecting dust, she might make you an offer.

To learn more about Jazmine's work, or to see what she's currently reading, follow @Rogue_Librarian, @ELLA Library or @ELLAchattanooga on social media.

AUDREY MENARD - Artistic Director

Audrey is a community-loving, bilingual teaching artist who shares her appreciation for colors and textures. She is a trained artist who possesses patience and understanding to explain complicated practices to help anyone feel like an artist.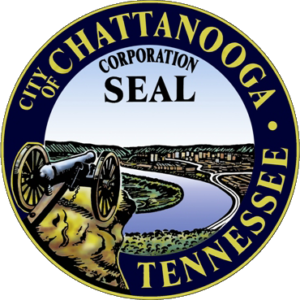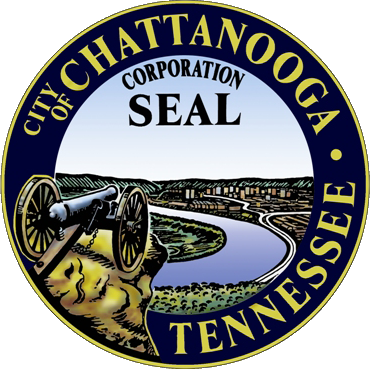 Public Art Chattanooga
(423) 643-7823
publicart@chattanooga.gov
Visiting Public Art Chattanooga around the city? Tag us @publicartchattanooga!