East Lake Public Art Projects
with ELLA Library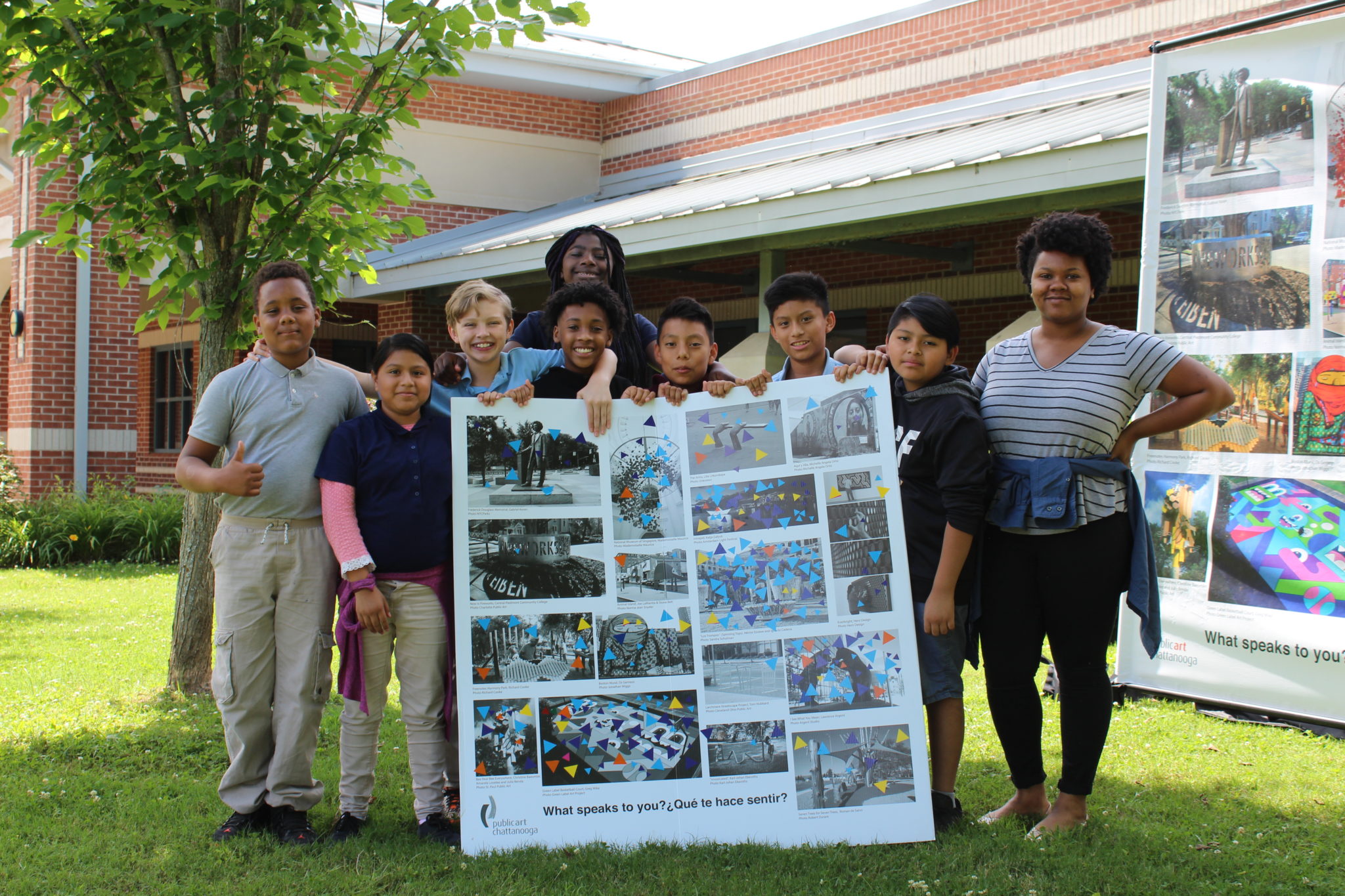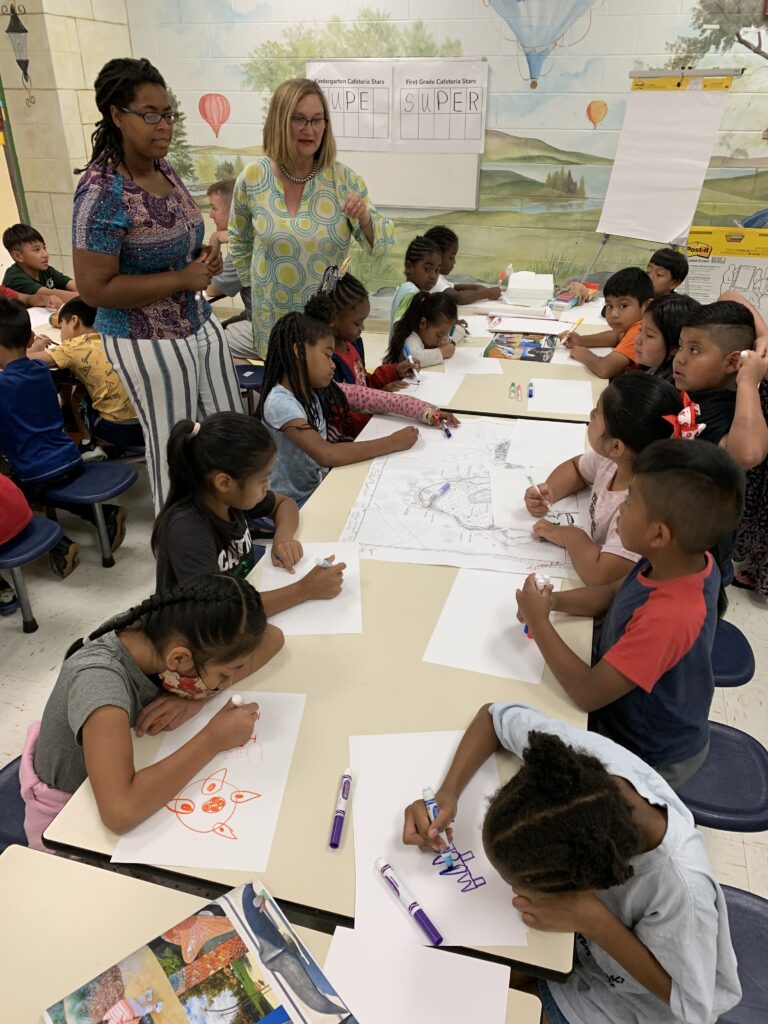 East Lake is a culturally diverse community with a broad range of arts in the neighborhood.  ELLA Library is a community arts organization in East Lake that uses the power of language and art to help people connect and express themselves through story sharing community projects and events.
The City of Chattanooga is currently investing in capital projects in various phases of completion throughout the East Lake community, which include the renovations of East Lake Park and the East Lake Community Center. Public Art Chattanooga will align with these investments by installing  public artwork at both locations. 
PAC is partnering with ELLA Library's leadership, Jazmine LeBlanc and Audrey Menard, to work as Creative Strategists and lead creative engagement activities at the Center, schools, convenience stores, laundromats, and other community events, designed to encourage East Lake residents to participate in the visioning, theme and location of the artworks. From this initial round of engagement, the East Lake community expressed their desire to have artistic elements on the indoor basketball court at the Center and interactive / functional artistic seating at the Park.
PAC continued to work with ELLA Library to conduct another round of community engagement to inform the public artwork designs in 2021. Please reference their engagement report here, outlining the 2nd round of engagement activities. The artistic elements will be complete for the Center's opening in early January 2023, and the seating will be complete by Summer 2023.
This project is generously supported by the City of Chattanooga and the Lyndhurst Foundation.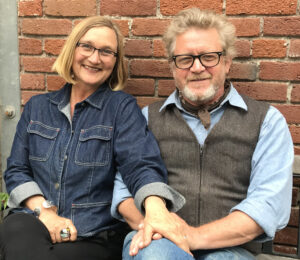 WOWHAUS (Scott Constable & Ene Osteraas-Constable) -   Interactive & Functional Artistic Seating - East Lake Park
Scott Constable and Ene Osteraas-Constable have collaborated as the artist duo of WOWHAUS for over 20 years, activating public spaces nationwide through large-scale integrated artwork. The
award-winning artist duo is passionate about creating art that enriches the environs, engaging diverse audiences. Their work is highly site-responsive, finding inspiration in the cultural, ecological and historical factors that shape a sense of place.
Their practice is rooted in a vision of civic art as a catalyst for community, fostering moments of discovery, insight, and convivial engagement. WOWHAUS were chosen to be "Connecting Communities" Artists in Residence at the M.J. Kohler Arts Center, Artplace Environmental Artists in Residence at McColl Center for Art + Innovation, Artists in Residence at Mildred's Lane and Grizedale Arts as well as Headlands Center for the Arts.
A native of Philadelphia, Scott studied at Rhode Island School of Design and earned a BFA at the School of the Art Institute of Chicago, where he focused his independent studies on sculpture/generative systems. Constable's diverse and innovative body of work is informed by his deep knowledge of vernacular architecture, traditional woodworking, material properties and fabrication strategies. Constable has taught and lectured at a range of schools and institutions, including the California College of the Arts, where he was the Wornick Distinguished Professor of Wood Arts.
A Recipient of two Creative Work Fund Grants and an Oakland Individual Artist's grant, Ene earned her BFA from the University of Massachusetts at Amherst. The first Program Coordinator for the Edible Schoolyard at MLK Middle School in Berkeley, she contributed to creation of the seminal program founded by Alice Waters. The daughter of an Estonian immigrant, Ene lived in West Africa for several years as a child. These formative experiences contributed to her interest in cultural identity and oral traditions such as gardening and cooking. Ene works in a wide range of media, exploring how personal narrative – the stories we tell ourselves and each other – shape our understanding of place and the environment.
Please visit their website here.
KELLY SPELL - Designer / Artistic Elements on the Indoor Basketball Court - East Lake Community Center

Kelly Spell is an award-winning quilter living in Hixson, Tennessee. Her abstract modern quilts have been featured in numerous publications, shows, and museums around the world, including the National Quilt Museum, the Arizona-Sonora Desert Museum, and the Asheville Art Museum. Her work is also included in the permanent collection of the Tennessee State Museum. Please visit her website here.
About the Creative Strategists
JAZMINE LEBLANC - Executive Director

Jazmine LeBlanc is Executive Director and Co-Founder of ELLA Library, an organization born from experiences as mothers and an intense love of community in East Lake, Chattanooga, Tennessee. Motivated by her love of her children and books, Jazmine has become an "artivist" in her city using art as a medium of social change.

Jazmine is a self proclaimed 'story-sharer' who believes that language is fundamental to art, stating "Stories, like people, take different forms — how we present ourselves and perceive other people through our words shapes our reality." Her goal is to connect people with the form of story sharing that works best for them. If you don't know where or how to start telling your story, she'll connect you with the perfect book, artist, or tool to get you going.

On the rare occasion when she takes a break, Jazmine finds respite in working with natural fiber-based textiles. She's currently in the market for an extra hackle and comb — if you happen to have one collecting dust, she might make you an offer.

To learn more about Jazmine's work, or to see what she's currently reading, follow @Rogue_Librarian, @ELLA Library or @ELLAchattanooga on social media.

AUDREY MENARD - Artistic Director

Audrey is a community-loving, bilingual teaching artist who shares her appreciation for colors and textures. She is a trained artist who possesses patience and understanding to explain complicated practices to help anyone feel like an artist.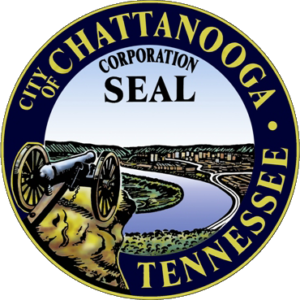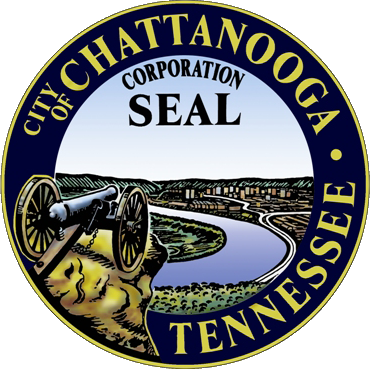 Public Art Chattanooga
publicart@chattanooga.gov
Visiting Public Art Chattanooga around the city? Tag us @publicartchattanooga!