2021 // ed johnson memorial by jerome b. meadows
by Jerome B. Meadows-Lead Designer, Artist
Led by the Ed Johnson Memorial Committee, the work strives to promote racial healing and reconciliation in Chattanooga by creating a permanent site, which acknowledges the lynching of Ed Johnson, honors the courageous work of his attorneys, and recognizes the resulting U.S. Supreme Court case that established federal oversight of state level civil rights issues.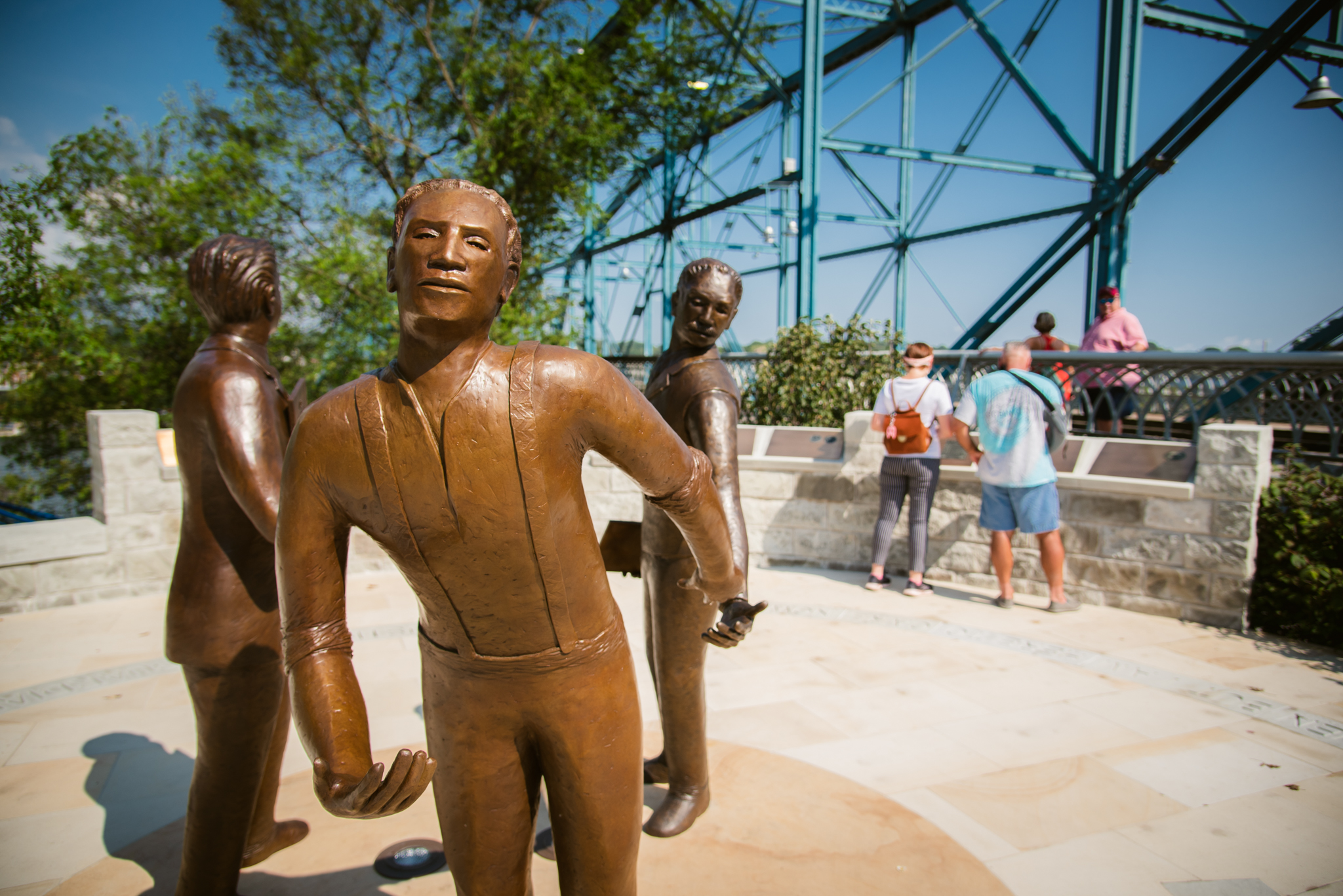 Over the last 20 years, numerous efforts have been made to remember the Ed Johnson story, including publishing a book, achieving a criminal court exoneration, restoring the cemetery where Johnson is buried, and passing a state resolution to recognize the story. The Ed Johnson Committee was formed in 2016, comprised of a group of citizens who believed in telling the Ed Johnson story through establishing a commemorative public space. After meetings and input from the community and City officials, it was determined that the space should be at the Walnut Street Bridge where Ed Johnson was lynched. 
Four story telling plaques are integrated into the Memorial's stone walls, which tell the historical narrative of the Ed Johnson lynching. The sculptural components of the Ed Johnson Memorial consists of three life size bronzes of Ed Johnson and his two attorneys,  Styles Hutchins and Noah Parden, positioned in a triangular format on a 9' diameter "medallion stone" centered within the circular plaza of the Memorial featuring text bearing pavers. The components also extend beyond a barrier pass down a slope leading  to the Tennessee River with three 8 feet tall semi-abstract figurative sculptures known as "Those As Yet Unsung"  positioned amidst "The Stream of History". These figures recognize the other three known lynchings in Chattanooga of Alfred Blount, Charles Brown and Charles Williams.
JEROME B. MEADOWS-Lead Designer, Artist-Jerome B. Meadows is a full time studio artist working and residing in an historic Ice House in Savannah, Georgia. Originally from New York City, he's been living in Savannah since 1997.  A graduate with a BFA degree from the Rhode Island School of Design and an MFA degree from the University of Maryland, Meadows has been self-employed as a visual artist and public space designer since 1992. His focus in the arts has been in the design and fabrication of large scale public art projects, including site layout, landscape issues, along with the conceptualization and fabrication of sculptural components all fully integrated into a cohesive whole. These projects are located throughout the United States.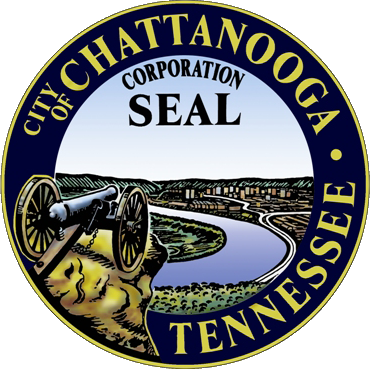 Public Art Chattanooga
(423) 643-7823
publicart@chattanooga.gov
Visiting Public Art Chattanooga around the city? Tag us @publicartchattanooga!