by Jason Kelly Johnson and Nataly Gattegno, FUTUREFORMS, San Francisco, CA
"Radiance" anchors the recent transformation of historic Patten Parkway into a vibrant public square with an iconic placemaker inspired by the Innovation District's Artistic Plan.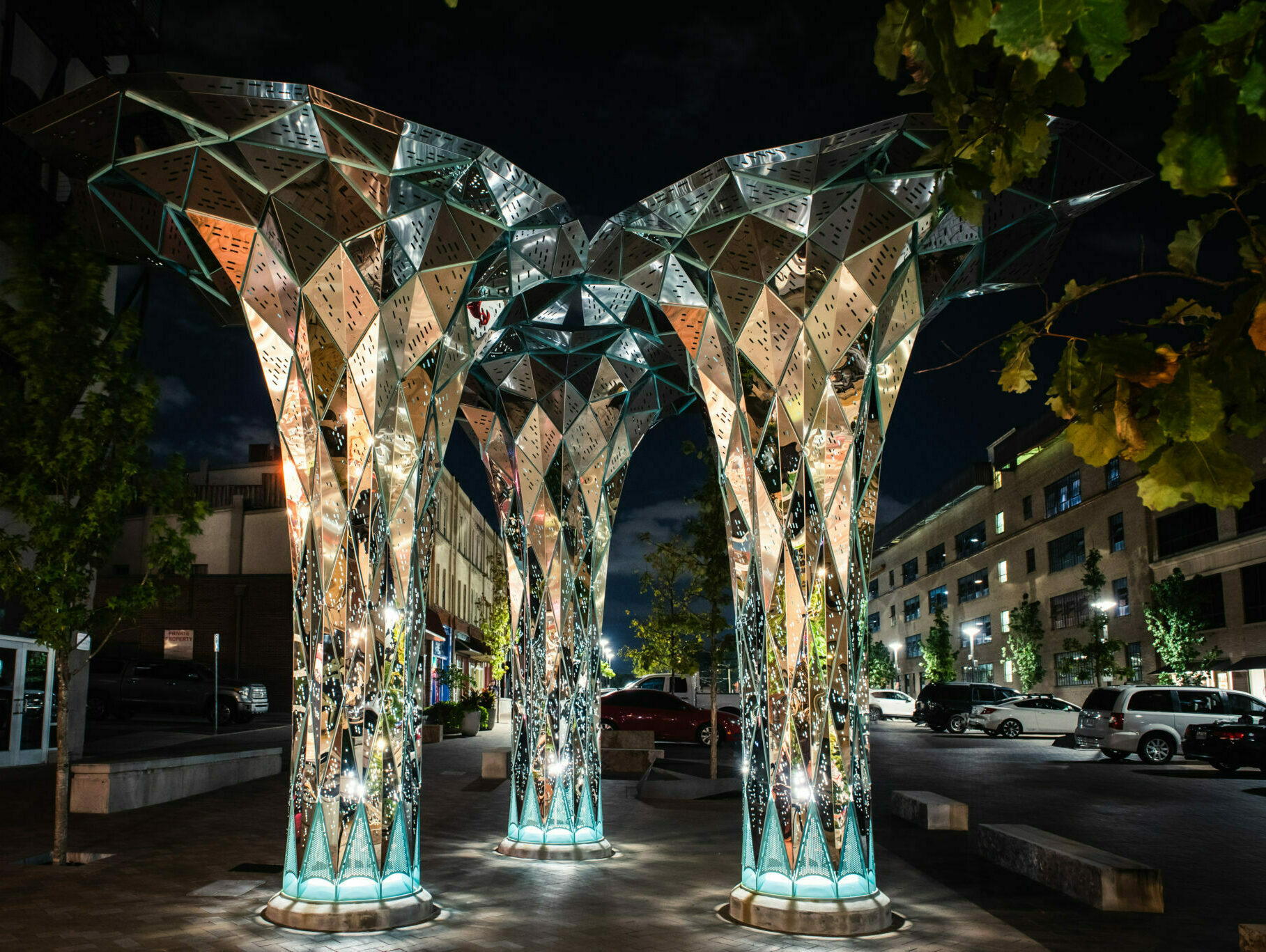 Radiance is a dynamic shade canopy that fosters pedestrian interactions and establishes a lively collective focal point for Patten Square in Downtown Chattanooga. Radiance creates an open, shaded and inviting space for people to fluidly move through on a daily basis. It also creates a dramatic backdrop for pedestrians to congregate, sit and view the play of shadow and light from many vantage points. Building on the history of Patten Parkway as focal point and community crossroads, the faceted origami-like surfaces of the artwork are meant to inspire spontaneous interactions and playfulness by both adults and children who might enjoy spending time underneath the artwork's intricate organic structure and kaleidoscopic skin. The geometry of the artwork is an exploration in translating mathematical principles into physical form. The Fibonacci Sequence informs the specific algorithm underlying the three-dimensional structure and skin of the artwork.
While the form of the artwork would be fixed, the play of light, reflection and color would change throughout the day and season. The site specific installation invites visitors to experience the interplay of pattern, light, art and science in a way that is both playful and contemplative.
About the Artists: FUTUREFORMS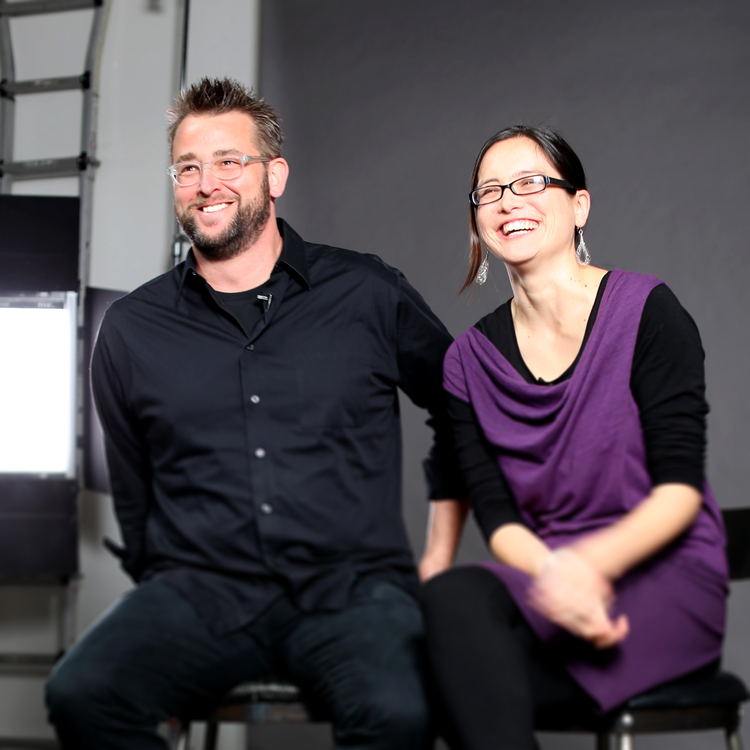 FUTUREFORMS is an award-winning interdisciplinary art and design studio practicing out of San Francisco, CA. Since 2005, founders Jason Kelly Johnson and Nataly Gattegno have collaborated on a range of projects exploring the intersections of art and design with public space, performance, advanced fabrication technologies, robotics, and responsive building systems. Recent projects have included fine art objects, furniture and lighting fixtures, art pavilions and sculptural shade canopies, as well as large scale urban art installations.
From 2002-2018 the studio was called Future Cities Lab.
Jason Kelly Johnson was born and raised in Canada. He received his Master of Architecture degree from Princeton University in 2001, and his Bachelor of Science from the University of Virginia. While at Princeton he was awarded a Butler Traveling Fellowship, a Princeton University Academic Fellowship, and the Suzanne Kolarik Underwood Thesis Prize for design research. He was the guest editor of 306090, a journal of emergent architecture and design, distributed by the Princeton Architectural Press. Jason is also currently a tenured Associate Professor at the California College of the Arts (CCA) in San Francisco and co-directs CCA's Digital Craft Lab.
Nataly Gattegno brings to the team an expertise in design research and urban speculation, through the lens of digital fabrication and interactive technologies. Nataly was born and raised in Athens, Greece. She received a MA from Cambridge University, St. John's College, UK, and a MArch from Princeton University, where she received the AIA Henry Adams Medal. She is currently an Associate Professor of Architecture at the California College of the Arts in San Francisco. She has previously taught at Cornell University, UC Berkeley, the University of Michigan and the University of Virginia.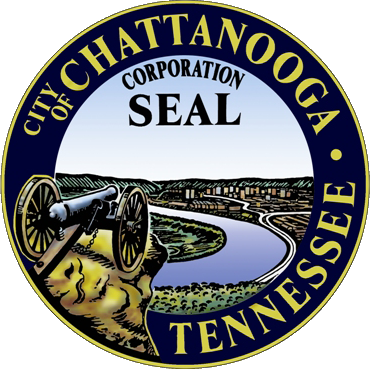 Public Art Chattanooga
(423) 643-7823
publicart@chattanooga.gov
Visiting Public Art Chattanooga around the city? Tag us @publicartchattanooga!