The City Creators program provides a number of opportunities for artists to collaborate with city government and apply their artistic practice to civic and community-focused projects. The program aims to inspire creative thinking and generate authentic interactions with the community, transforming city government's projects and systems in response to the needs of Chattanoogans. 
The program is modeled after similar programs in cities around the country, like the Creative CityMaking program in Minneapolis, and is guided by national best practices for artist and municipal partnerships outlined by Animating Democracy, a program of Americans for the Arts that inspires, promotes, and connects arts and culture as potent contributors to civic and social change.


The launch of this program fulfills objectives outlined in Public Art Chattanooga's 2019 Strategic Plan, to initiate artist-led community engagement strategies in order to help guide neighborhood empowerment through public art. Action steps include the development of a roster of regional artists with an interest in; and track record of, working with community groups, as well as the launch of artist-in-residencies working with city departments and in communities.
The inaugural City Artist is an artist-in-residence embedded  in a part-time position within the Chattanooga Department of Transportation (CDOT). The City Artist will work closely with staff to incorporate their artistic vision and creative process in the early planning stages of CDOT projects and systems. The Footprint Foundation has provided support for this role by funding an artist mentorship that will foster specific skills, broaden the artistic practice, and/or expand the community engagement tactics of the City Artist as they orient to working in city government. 
Jules Downum, 2020-2022 City Artist

Jules Downum is producer, director, dancer and a co-founder of The Pop-up Project, a Chattanooga based non-profit organization. Through her role in The Pop-up Project, and alongside co-founder Mattie Waters, she has co-produced/directed 11 site-specific films; produced dozens of events, and worked with over 100 local, professional artists. Jules has danced professionally since 2006, and traveled internationally to teach and perform as a solo artist, and as a member of Urban Tribal Dance Company based in San Diego, California. She has a MA in applied cultural anthropology from San Diego State University where her thesis research focused on the social and emotional effects of dance participation among homeless women. Her experiences have taught her the value of human connection to, and through art; and this is a driving force in her work.
Creative Strategists are contracted by PAC to work closely with City departments and residents to develop a community vision for public art; including project location, direction, and scope. Using their own creative process, artists develop engagement and art-making activities to build relationships with residents and draw out interests, needs and aspirations. PAC's work with Creative Strategists helps ensure public art preserves the culture, character, and integrity of neighborhoods, and is a great source of pride for the community it serves. 

- 2020 Creative Strategist Roster -  
2CREATE is the community engagement team of Anna Carll and Claire Vassort. Each artist brings experience in community art projects, and together, they aim to use their expertise in mural and silk painting to inform a larger City capital project.

Carll is a self taught painter who began her career in Atlanta, GA as an illustrator and graphic designer. She relocated to Chattanooga in 2013 and became involved in the public art scene by participating in the McCallie Walls Mural Project. Carll was then selected to help prep and paint the 40,000+ square foot mural commissioned by Public Art Chattanooga, We Will Not Be Satisfied Until… on the AT&T building located on M.L.K. Blvd. She helped implement public painting days on this project, which sparked a sense of ownership for the community, and provided her with a deep experience of collaborative engagement in giving back to her new community in a physical and emotionally rewarding way.

A French native and teacher by trade, Vassort came to Chattanooga in 2001. She was introduced to silk painting in her home country, and upon traveling the world, she developed an interest in public art and teaching silk painting. Vassort's first public art project was an outdoor installation of banners in 2008 with the Trenton Arts Council. She implemented the Silk & Shades public art project at the Chattanooga Downtown Library in 2019 where she had over 100 patrons participate in a collective art installation from free classes taught over three months. She currently teaches private groups and public classes, in addition to managing community projects. Vassort sees potential in connecting people with their own identity and community, and looks forward to exploring the avenues of constructive collaboration.
Erika Roberts is  a mother, grandmother, a poet and creator. Her artistry began 36 years ago in elementary school when she was introduced to poetry in the 5th grade. She noticed she had a great relationship with creativity as a means to communicate. Since then, she has become a humble part of the performing community in Chattanooga by creating shows to highlight the creatives therein. Erika is a successful workshop creator and facilitator under her production company, Velvet Poetry Productions, where she has performed at Barking Legs Theater, Bessie Smith Hall, The Hunter Museum, The Camp House, Lincoln Park, and Mercy Junction. She currently is contracted by Glass House Collective, in addition to performing in a monthly late night poetry show at The Palace Theater. Erika is also the recipient of the 2020 Chattanooga Business Elite's Best in the Arts Black Excellence award.
Josiah Golson is an artist, lawyer, and writer from Chattanooga, Tennessee. He is the founder of the 800 Collective, a diverse group of artists using art as a means of civic engagement and public discourse. Golson received his B.A. in Communication at the University of Tennessee at Chattanooga and his law degree from the University of Texas at Austin. Developing his artistic voice while studying law, he aspired to address civic needs through creative channels. Through his interdisciplinary practice and 800 Collective, Golson seeks to unpack the complexity of communities and issues through images, symbols, and poetry in order to discover patterns, connections, and ideas that one would otherwise fail to see. His work is comprised of creative workshops, public art projects, and community development throughout the United States. Golson is also the author and illustrator of The Souls of Free Folk (Polyphemus Press, 2018), a genre-blending story inspired by the legacy of African American art and activism.
Katie Hargrave is an assistant professor of art and the Foundations Coordinator at the University of Tennessee Chattanooga. She received her MFA in Intermedia and Drawing from the University of Iowa, MA from Brandeis University, and BFA from the University of Illinois. She is a member of the collaborative groups "The Think Tank that has yet to be named" and "Like Riding a Bicycle." Her work creates opportunities for informal collaboration, exploration, and education; places where people can share their skills and stories. Hargrave's work has been shown in a variety of types of spaces, including artist-run non-profits, commercial galleries, museums, and international festivals; such as the Rochester Art Center in Rochester, MN; the Manifesta Biennial in Murcia, Spain; the Soap Factory in Minneapolis, MN; and the Elizabeth Foundation for the Arts in New York
R.I.S.E. (Responsive Initiatives for Social Empowerment) - formerly known as Jazzanooga - has proven to be an invaluable asset to the greater Chattanooga area by providing enriching, educational and entertaining programming; often free of charge, appealing to the broadest possible demographic, while also serving as a vehicle to stimulate local businesses, attract tourists, and further enhance Chattanooga's image as a vibrant cultural center. Through years of direct community outreach and programming efforts, R.I.S.E. has played a crucial role in the creativity and upward momentum of creative communities of color within Chattanooga's cultural landscape with program content  driven by community members. Under the leadership of its Executive Director / Co-Founder, Shane Morrow, a well-established and professional creative team of local artists and community strategists create, collaborate, document, reflect; and most importantly, promote community unity through the power of the arts.
Significant Developments is an artist-centered company performing problem-solving and engagement strategy through creative play. Principal Artist daniel johnson roots Significant Developments methodologies in framing everyday life as unfolding, intersecting stories by way of deep listening, collaborative and cooperative interactives, and facilitated community storytelling. Collaborating with a group of people to harness their unique cultural expressions in a co-design process, Significant Developments works to disrupt power dynamics and realize shared intentions. Over the past three years, Significant Developments has worked with communities unfolding stories from the Jackson Medical Mall Foundation, Jackson Public School District, Millsaps College, the Mississippi Department of Transportation, the City of Jackson Mayor's office, and the Mississippi Museum of Art.
- 2019 Creative Strategist - 
In 2019, PAC piloted the Creative Strategist role working with ELLA Library to inform public art projects in the East Lake neighborhood. They will continue their work with the community as projects are implemented in 2020.  

ELLA Library a community arts organization led by Jazmine LeBlanc and Audrey Menard. ELLA nurtures the expression and exchange of knowledge and culture through story sharing, and using different modes and mediums of artistic expression to connect the people of East Lake. ELLA believes that stories inspire social change and helps the  community gain understanding of themselves and others.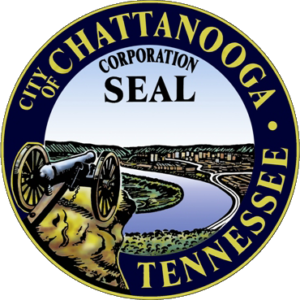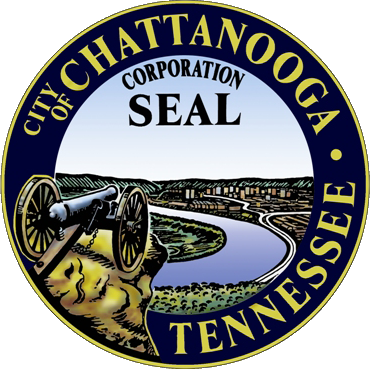 Public Art Chattanooga
publicart@chattanooga.gov
Visiting Public Art Chattanooga around the city? Tag us @publicartchattanooga!