MLK Underpass Activation Project
Public Art Chattanooga (PAC) is partnering with the Martin Luther King (MLK) Neighborhood Association and Norfolk Southern Railroad Company to transform the space underneath the East MLK Blvd. overpass into a safe destination and vibrant gateway, as the road below it remains dark and dangerous for pedestrians and cyclists; to connect Downtown Chattanooga to outlying neighborhoods.
The MLK overpass is at the terminus of an active Norfolk Southern rail line; however, it is no longer an active crossing for trains. The project site is located between the 600 - 800 block of MLK Blvd. directly adjacent to the University Greenway, which stretches for a mile from MLK Blvd. through the University of Tennessee at Chattanooga (UTC) campus, and eventually connects to the Tennessee Riverwalk at Mabel Street. Surrounding established businesses and entities include the Urban League of Greater Chattanooga, Brown Academy, UTC, Uncle Larry's Hot Fish, Olivet Baptist Church and G's Detroit Sausages; as well as a number of barber shops and hair salons. 
The MLK corridor itself reflects over 100 years of Chattanooga and African American history and commerce in Chattanooga, Tennessee. Since 1994, the community has been listed on the National Register as an area of great historical significance. Once known as the "Big 9", the E. MLK Blvd. is the only remaining cohesive area historically associated with Chattanooga African Americans. The MLK historic district borders the city's central business district and occupies five blocks between Houston and University streets, a portion of which lies within Chattanooga's Innovation District. The area has recently experienced tremendous growth with the development of new businesses, housing, street scaping, trees, public spaces and public artworks. 

CECILIA LUEZA
Argentine American artist and sculptor Cecilia Lueza, studied visual arts at the University of La Plata in Buenos Aires, Argentina. Today, she is well known for creating vibrant public art pieces in a range of mixed media. From painting and sculpture to monumental installations and street murals, Lueza showcases deliberate talent, precision and upbeat compositions that explore the visual effects of color and incorporate elements of nature and geometry. Since 2000 she has been working on a variety of public art projects in many cities throughout the United States. Her work has been exhibited at Art Miami, Arteamericas, and Scope Miami Beach; and in the last year she completed public art pieces in Washington DC, Jacksonville FL, West Palm Beach, and St. Petersburg FL among others. Her work is part of many public and private collections throughout the United States, Europe and Latin America.
About the Creative Strategist
R.I.S.E. (Responsive Initiatives for Social Empowerment) - formerly known as Jazzanooga - has proven to be an invaluable asset to the greater Chattanooga area by providing enriching, educational and entertaining programming; often free of charge, appealing to the broadest possible demographic, while also serving as a vehicle to stimulate local businesses, attract tourists, and further enhance Chattanooga's image as a vibrant cultural center. Through years of direct community outreach and programming efforts, R.I.S.E. has played a crucial role in the creativity and upward momentum of creative communities of color within Chattanooga's cultural landscape with program content driven by community members. Under the leadership of its Executive Director / Co-Founder, Shane Morrow, a well-established and professional creative team of local artists and community strategists create, collaborate, document, reflect; and most importantly, promote community unity through the power of the arts.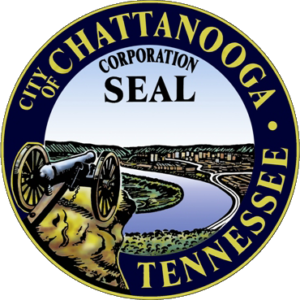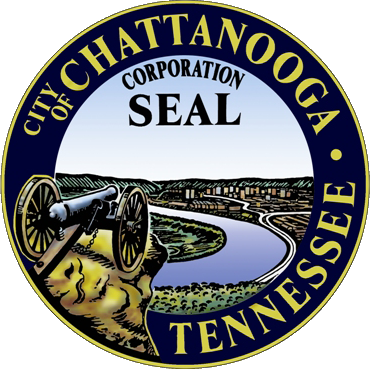 Public Art Chattanooga
publicart@chattanooga.gov
Visiting Public Art Chattanooga around the city? Tag us @publicartchattanooga!